Why You Should Get a Home Warranty When You List Your Home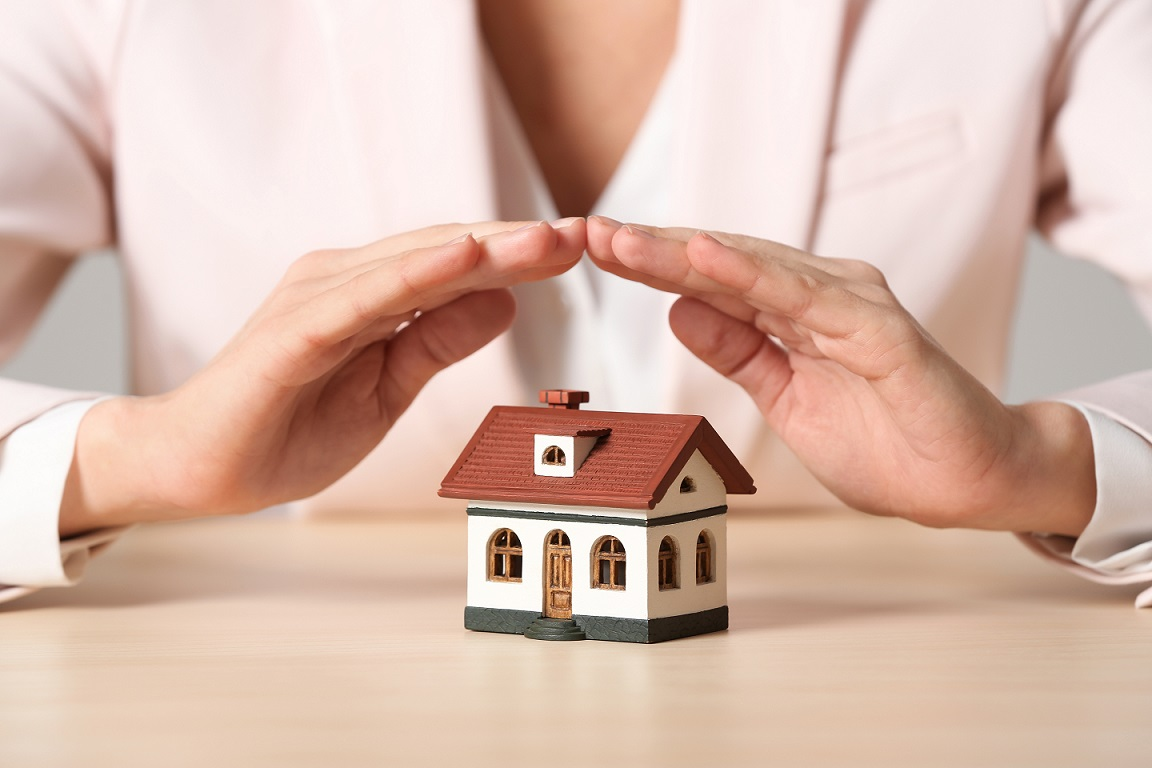 Home warranties aren't just for buyers anymore.
In the past, buyers have asked sellers to pay for a home warranty to give them a year of protection after it sells on roughly 16 major systems in the house including things like the electrical system, appliances, hot water heater, furnace, etc.
Overall, it makes sense because the first time claim on a home warranty for most buyers runs around $1,500 to 1,600 plus a deductible in the range of $50 to $125 that comes with making the claim itself.
As a seller, once you've sold the house, the last thing you want is a buyer pounding on the door of your new home asking for a thousand bucks (or more) for a new hot water heater.
What most home sellers don't realize, however, is that there are a number of direct and ancillary benefits to them, too, when they list their home with a home warranty and then transfer it to the buyer at closing.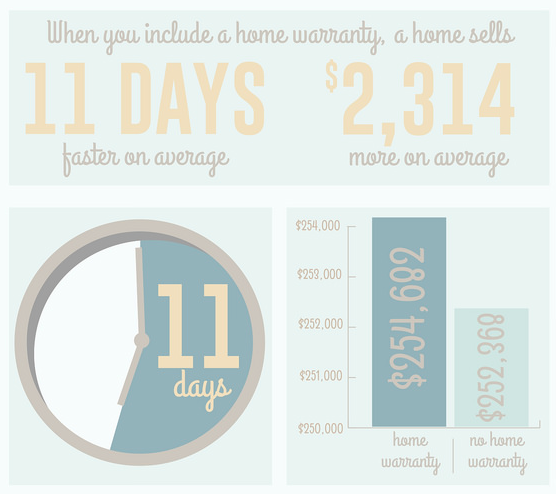 One of the most direct benefits for sellers has to do with price and time on market.
The average home listed for sale with a home warranty sells for almost $2,500 more and 16% faster with a home warranty in place for the duration the home is listed.
Let's take a closer look at some of the other positives to listing your home with a home warranty.

Peace of mind

In general, repairs required on a home after a home inspection are not inexpensive. When a new person moves into your home with appliances and other systems that are older and used by someone else, the fear that something will fail is real.
Having something break down or stop working altogether is an added expense the new homeowner just isn't counting on...especially since they just laid out thousands of dollars to buy a new house and are probably feeling like they don't have much money to spare.
A home warranty provides peace of mind for this homeowner.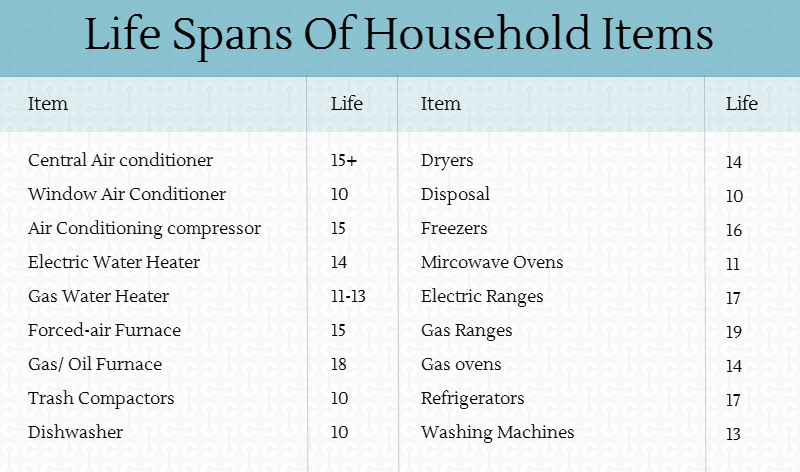 Provided home systems and appliances were working when the contract went into effect, a home warranty will protect any covered item that fails from normal wear and tear.
New homeowners enjoy the comfort of this safety net, knowing they will only have to come out of pocket for a small service call fee for a repair or replacement of the appliance or system that fails after moving in.

Purchase the warranty for your buyer

It's become common practice in most states for sellers to purchase home warranties for their buyers to decrease selling time and increase the value of their home.
The agreement for this purchase often happens before closing as part of the purchase and sales agreement or ahead of time because it was offered with the sale of the home.
When a home warranty is purchased by the seller for the buyer, the buyer doesn't have to pay anything except a small deductible for service call fees for the next year.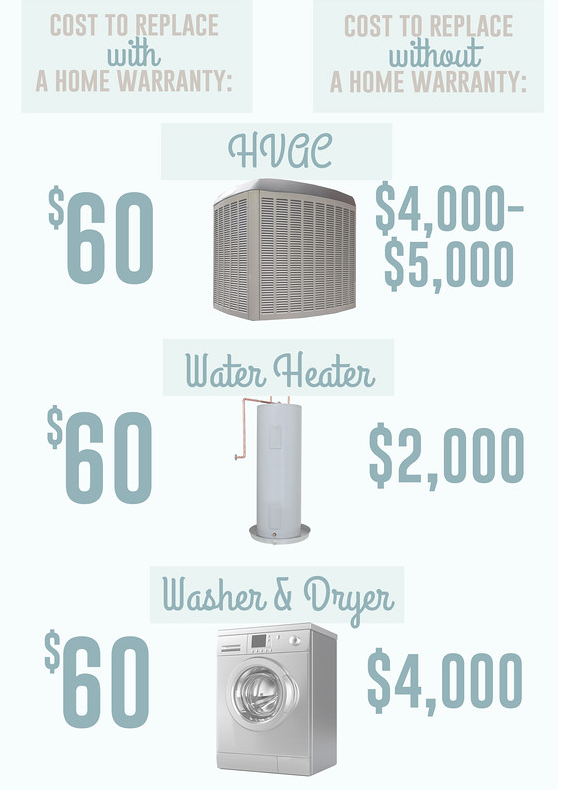 This can be an extremely attractive selling point to a buyer!
Getting free coverage for systems and appliances with nothing more to pay than a small service call fee for repairs or replacements if something fails during the next year of home ownership is huge.

Free coverage while listed

Another reason why a home warranty sells a house faster is free listing coverage.
Most home warranty companies will allow you to have free coverage for your home while it is listed for sale.
A seller can sign up for 6 months of listing coverage at no cost and on average, has a limit of $1,500. This is great news for the seller and buyer because if anything happens while the home is on the market, the issue will be handled quickly and professionally, up to $1,500 worth of coverage.
Repairs and replacements from failure from normal wear and tear are covered, as long as the seller pays the service call fee.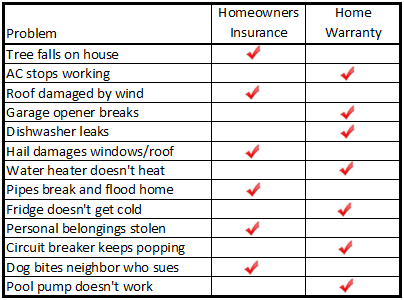 At closing, the seller can transfer the same warranty to the buyer for an additional 12 months of coverage after closing.
It's a huge win-win for sellers and buyers alike.

Most home warranties are transferable

If you, as the seller, have already paid for a home warranty you can let prospective buyers know that as part of your marketing campaign to sell your home.
As the seller, you can transfer the remainder of the contract to the new buyer, which, again, should help you sell your home faster and for more money. In most cases, you simply have to notify your home warranty company of your desire to transfer it, give them the key information they need and then, you'll likely have to pay a fee - $25 to $50 on average - to transfer the contract from your name to the buyer's.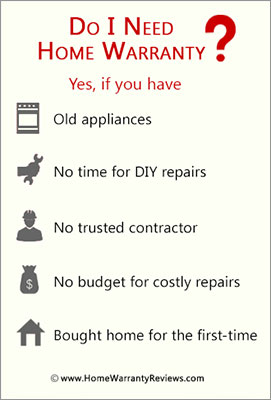 At the outset, it might not seem like investing an additional amount of money in a home warranty is worth the money.
However, when you look at the fact that home warranties do, in fact, help you sell your home faster and for more money, it makes complete sense.
In addition to that, if you consider the incredible amount of stress relief it provides to you and the buyer knowing your home is covered in the event that something fails or stops working altogether, then you'll see how invaluable a home warranty really is when you list your home.